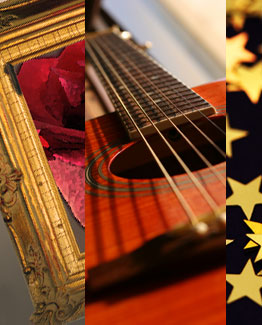 What's New
Enjoy your summer and delightful music at the Jefferson Arts Committee's FREE Summer Gazebo Concert Series every Friday night at 7 pm at the Municipal Complex, 1033 Weldon Road.
Jefferson Township Day was held on Saturday, July 11, 2015 and it was a huge success! Next year will be the event's 30th anniversary!
The next meeting of the Jefferson Arts Committee will be held on Thursday, August 27 at 7:30 pm at the Wiegand Farms meeting room on Catholic Charities Way, Oak Ridge, NJ. Anyone interested in getting involved in any way is welcome to attend. Email artscommittee@jeffersonarts.org for more information.
Plans are underway for bus trips over the coming months, the continuation of the Student Artists of the Month program, Christmas in the Village, holiday concerts, and a Designer Handbag Bingo event in the spring.
.