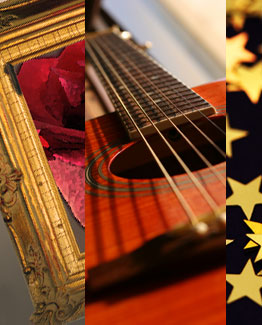 What's New in APRIL 2021...
THE JEFFERSON ARTS COMMITTEE IS PLANNING ITS 2021 FREE GAZEBO CONCERTS THIS SUMMER IN ACCORDANCE WITH PREVAILING CDC AND NJ GUIDELINES IN PLACE AT THE TIME OF EACH PERFORMANCE. Refer to the Gazebo Committee section for the schedule and the Press Releases section for details.
THE ARTS COMMITTEE WILL NOT BE ABLE TO HOST ITS DESIGNER HANDBAG BINGO/TRICKY TRAY OR OTHER LARGE INDOOR FUNDRAISERS AT THIS TIME BUT WILL BE HAVING A SALE OF DESIGNER HANDBAGS, ACCESSORIES, FRAGRANCE SETS, ETC. ON SUNDAY, MAY 2, 2021 AT THE JEFFERSON TOWNSHIP MUSEUM, 315 DOVER-MILTON ROAD IN JUNCTION WITH ITS OPEN HOUSE. See Press Releases section for more information.
NO OTHER EVENTS ARE CURRENTLY PLANNED. HOWEVER, IF CIRCUMSTANCES CHANGE, INFORMATION WILL BE PUBLIZED AND POSTED.
.