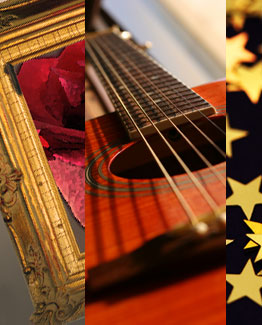 What's New
2016 EVENTS ANNOUNCED:Details on the "Press Releases" link at the top of this page and Jefferson Arts Committee on FACEBOOK.
4/09 & 4/10/16 COMMUNITY PLAYERS PERFORM "WOMEN & WAR" -SENIOR CTR
04/15/16 DESIGNER HANDBAG BINGO AT THE J.T HIGH SCHOOL
04/17/16 BIG BAND BASH AT ST. THOMAS THE APOSTLE R.C. CHURCH
05/22/16 MUSICAL IQ FOR CHILDREN AT CAMP JEFFERSON
06/05/16 COMMUNITY CHORUS CONCERT-STAR OF THE SEA CHURCH
06/24/16 COMMUNITY CONCERT & JAZZ BAND CONCERT - JTHS AUD
07/01/16 BEGINNING OF THE SUMMER GAZEBO CONCERT SERIES
07/09/16 JEFFERSON TOWNSHIP DAY - 30TH ANNIVERSARY
12/03/16 CHRISTMAS IN THE VILLAGE
The next meeting of the Jefferson Arts Committee will be held on Thursday, April 28, 2016 at 7:30 pm in the Activity Center at Wiegand Farms
.