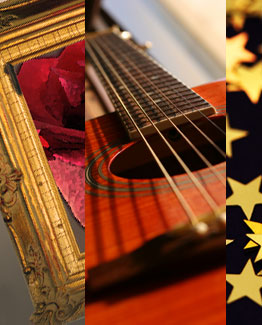 What's New
The Jefferson Arts Committee is planning some exciting events over the next couple of months and brainstorming more ideas for 2017! Check out "Press Releases" and "Registration Forms" section above.
Tuesday, June 6, 2017 - Student Artists of the Month Reception
Friday, June 9, 2017 - Annual Designer Handbag Bingo at the JTHS cafeterias
Friday, June 23, 2017 - an 8-week Summer Gazebo Concert Series begins
Saturday, July 8, 2017 -- Food Truck Fest, Concert, and Fireworks
.